Khijadia Bird Sanctuary
This place which witnesses the blending of sea water and fresh water was declared a sanctuary on the 6th November 1982.Earlier there was a Dam which stored fresh water. Over the years, geographical variations resulted in the formation of a unique type of land amidst the blend of sea and river water.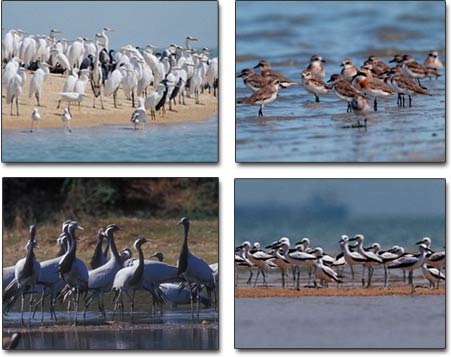 Depending on the water type two different varieties of vegetation started growing here inviting wildlife. Birds and animals started flocking this area and dwelling here. The sanctuary spans an area of 605 hectares.